Harvesting Hope 2022 Registration Open!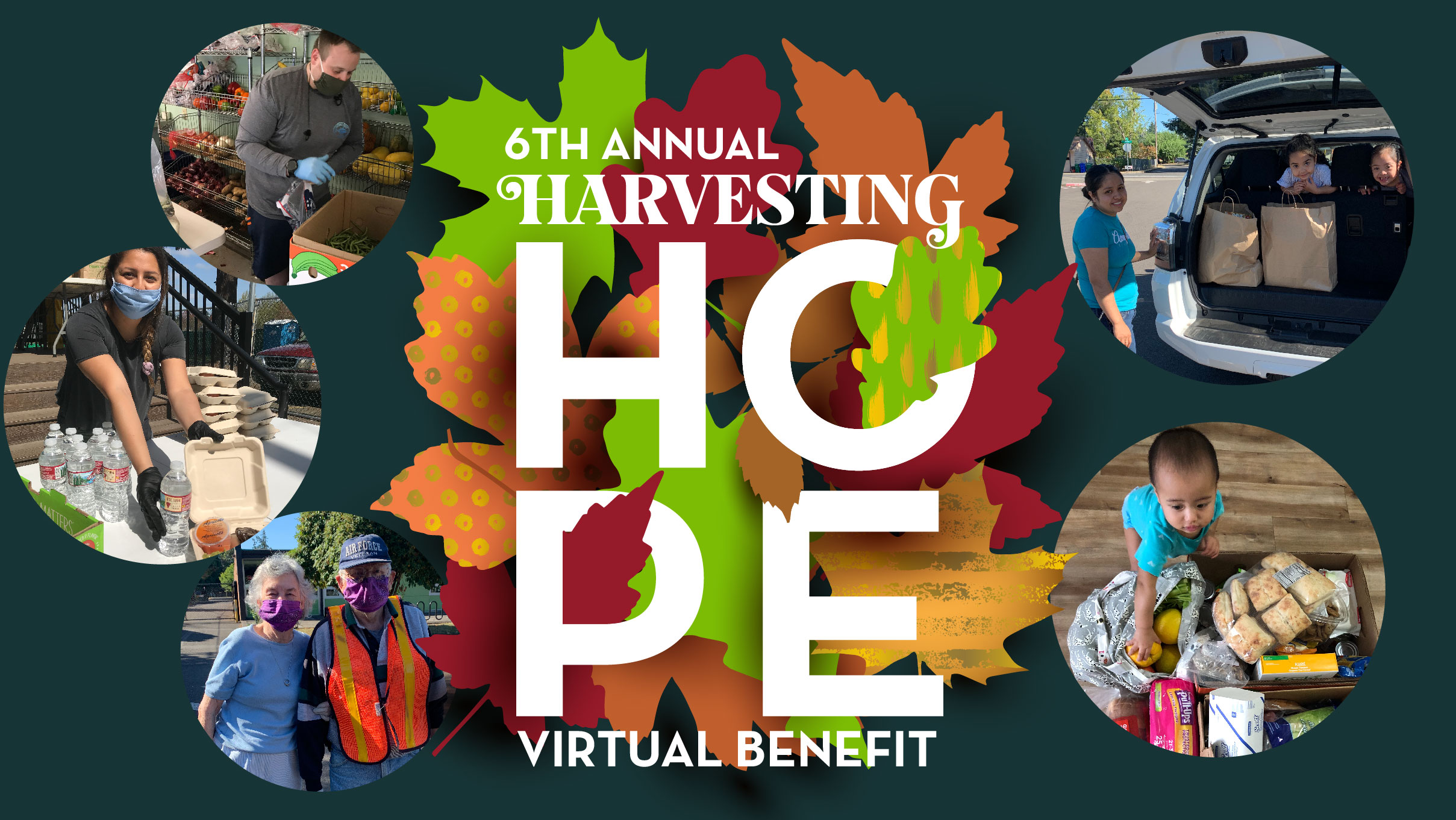 To register, click here.

Our 2022 Harvesting Hope event will take place virtually on Wednesday, September 28th, 2022. We're looking forward to gathering with you online to hear stories of hope and resiliency from CSC members, leadership, and community partners! Our 2021 event raised over $113,000 with the help of over 160 donors and sponsors, and we think our 2022 event will be even more exciting.
This event is an annual opportunity to support Clackamas Service Center's innovative hunger relief work - and a chance to learn more about food insecurity and homelessness issues in our community, from those with lived experience and from leaders on the frontlines of anti-poverty work.
Business, organization, and individual sponsorships form the backbone of this event's success, and we invite you to get involved by purchasing the sponsorship package that best suits your needs. Our 2022 sponsorship guide is available now! Click here to download.

Questions? Contact our Interim Executive Director, Krista Harper, at (503) 927-0582 or krista@cscoregon.org.
Want to view our 2021 event? Visit our watch page.