Volunteer
CSC relies on a robust team of volunteers to make and serve meals, sort donations, deliver groceries, cut hair, and connect our clients with crucial services. Over 300 people volunteer at CSC each year, contributing over 8,000 hours in total. We truly couldn't do this work without our amazing volunteers!
Due to COVID-19, not all of our usual positions are available, however, we are gratefully accepting volunteer applicants for the roles below. Please reach out to us at volunteer@cscoregon.org for more information or to apply for the following volunteer roles. Please note, it is likely you will not be contacted immediately. We are reaching out to new volunteers as we need them.
Grocery Delivery Drivers

This is a no/low contact volunteer position delivering groceries to the homes and apartments of people who have requested free food from our pantry. All delivery shifts take place between the hours of 11:00am and 1:30pm, Monday through Thursday.
To take part in this opportunity, you must:
Be available Monday, Tuesday, Wednesday, or Thursday for about 1.5 hours between 11:00am and 1:30pm, preferably on a regular basis

Be able to bend, lift, and carry 40+ lbs at a time

Be able to drive and have access to a vehicle with a good amount of storage space (think mid-size SUV at minimum)

Be able to self-navigate to addresses given by CSC staff

Wear a face mask while on site at CSC and when delivering boxes to member's doorsteps
If food box drivers are able to help out regularly, gas cards may be available.
---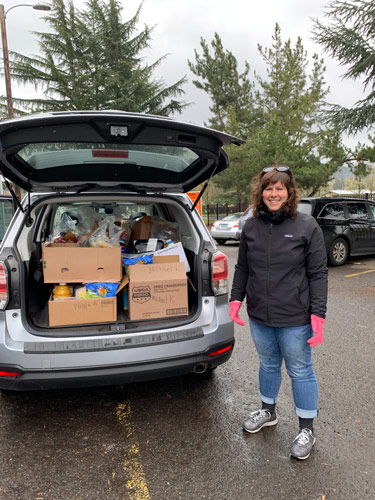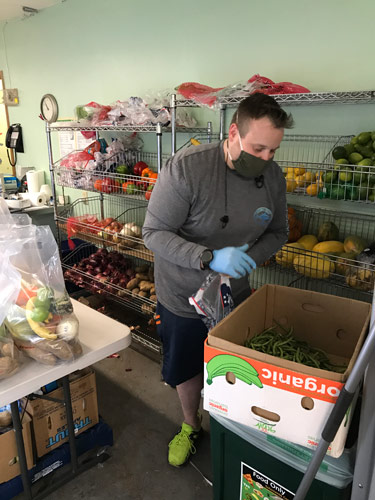 Food Box Packing Volunteers

This is a low-contact position. Shifts are typically 3 hours, either 9:00am-noon or noon-3:00pm, Monday-Thursday.
To take part in this opportunity, you must:
Be available during the day on Monday, Tuesday, Wednesday, or Thursday, for at least 3 hours, preferably on a weekly basis

Be able to bend, lift, and carry 40+ lbs at a time

Wear a mask

Be willing to work alongside 2-4 others in a large indoor space
Other Roles

During the COVID-19 pandemic, we sometimes need volunteer support with roles including cooking, serving lunch, and sorting clothing donations. Some of these roles require closer contact with CSC staff, volunteers, and members. All positions take place during weekday hours and masks must be worn at all times on CSC property. For more information, please contact us at volunteer@cscoregon.org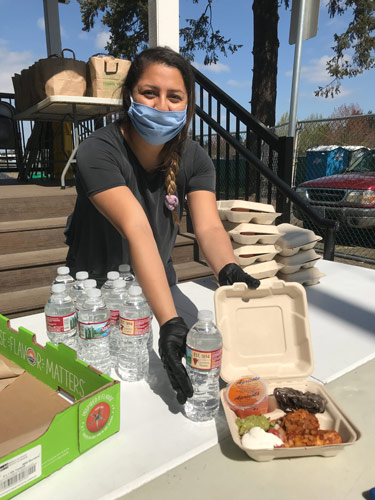 Organize a Drive
Only have a few hours, and want to make a big impact? We need community support to provide all the items our members request - everything from non-perishable food items, to clothing, to pet supplies. One great way to support CSC is by coordinating a donation drive. With the help of your neighbors, colleagues, or members of your place of worship, you can multiply your impact. Check out our In-Kind Donations page for more information on what we need right now, and get started today!